Welcome to the Powermesh Installers page!
This page is designed to provide you with everything you need to become one of our top installers of Powermesh. We highly recommend you bookmark this page!
So why choose Powermesh?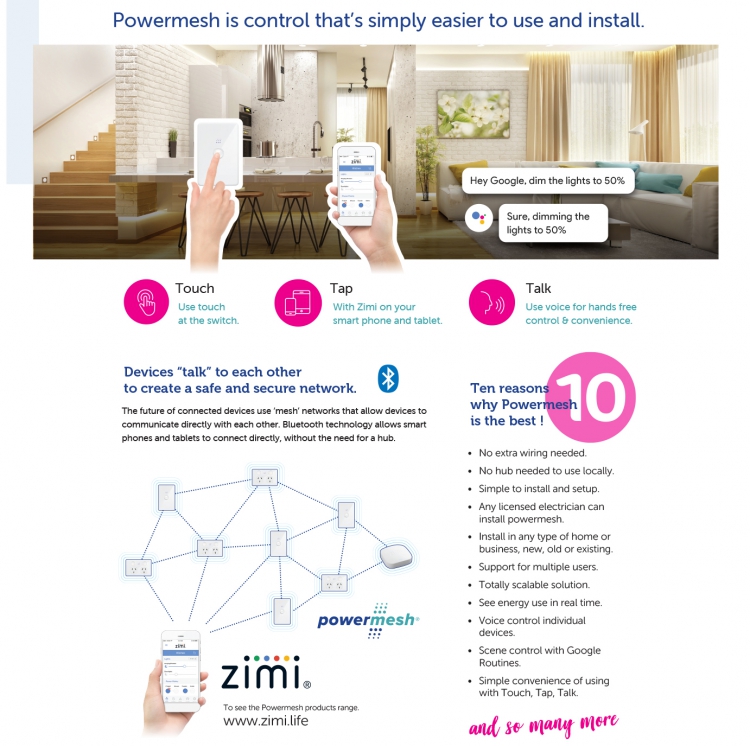 Explaining installation to a customer is so simple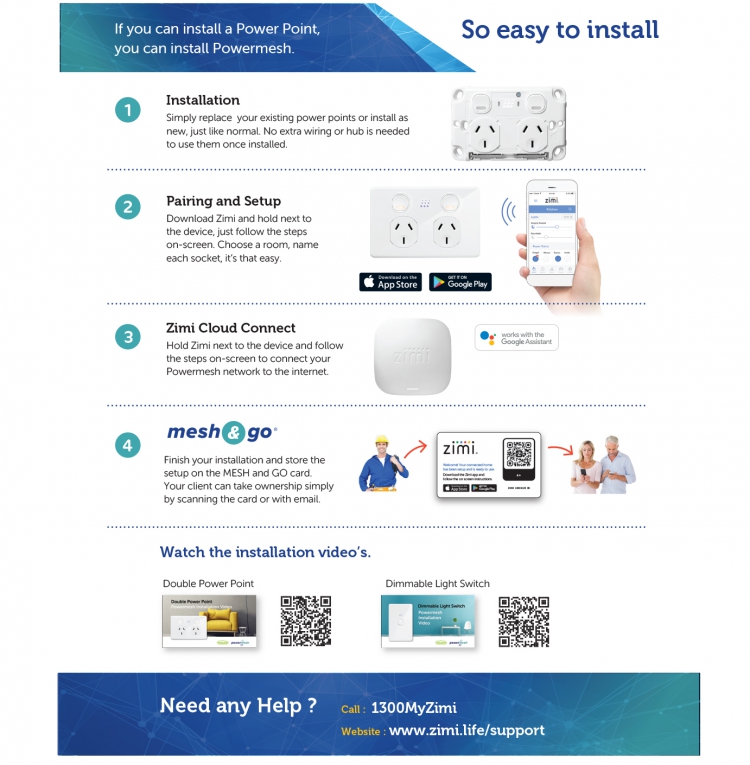 There are so many ways to use Powermesh. Run through our 'deck of cards' below to learn exactly what Powermesh can do!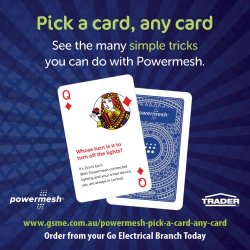 Powermesh – So Easy to Install - http://www.gsme.com.au/powermesh-easy-to-install
Powermesh – Pick a card, any card - http://www.gsme.com.au/powermesh-pick-a-card-any-card
For Powermesh logos, social media tiles, and branding please click here https://www.gsme.com.au/powermesh-marketing
For more details on the Zimi app click here https://www.gsme.com.au/zimi-life