Why Trader?
December 20, 2018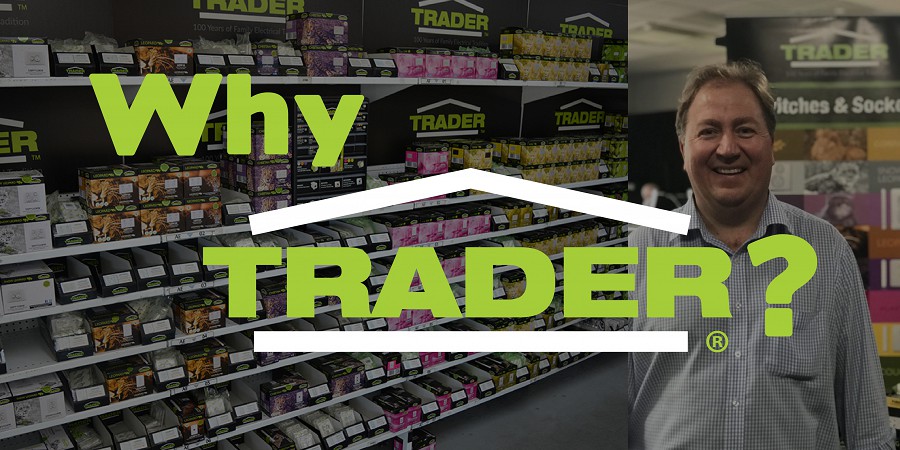 Why Trader?
You may have asked this question to your Wholesaler, to a fellow electrician or even one of our Sales Team. Here's some of the main reasons why you should join the Great Trader Migration….that is if you haven't already!
Trader offers a 10 Year Warranty on the majority of our product range. All of our products have the necessary approvals and certifications and are backed by a passionate team in Adelaide, who have a strong focus on design and delivering quality products with our manufacturing partners. You can have peace of mind, we are here to support you should you encounter the odd occasion where you may need to return one of our products. Our warranty is more than a piece of paper or a fancy logo, it is a warranty which reflects our partnership we share as people doing Australian business together.
Unlike most other suppliers in the Australian market, we are Australian Owned & Operated. We have a team of 40 staff based in our Rose Park office in Adelaide, South Australia as well as one of the best Sales Teams located all around the Country. Trader is 100% owned by the Gerard family, who have been at the forefront of the Australian Electrical Industry since the early 1900's.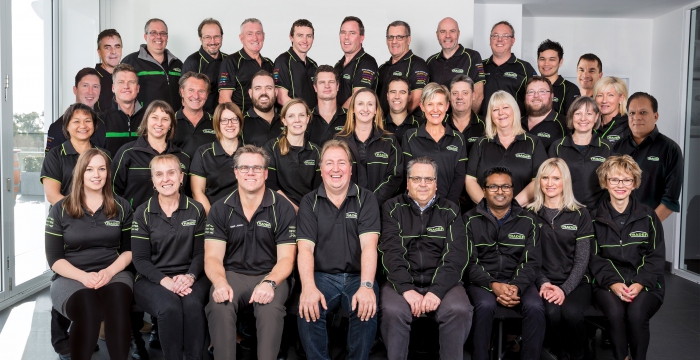 Passion; it's in our DNA! Our team is passionate about our products from their initial development through to them being stocked on the shelves of Wholesalers and into the hands of you, the Australian Electrical Contractor. We do listen and act on as much installer feedback as we can. And if you've ever heard our Chief, Simon Gerard speak, we challenge you to find a more passionate person in the Industry!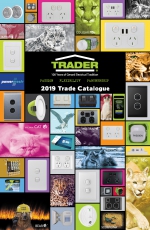 One of the definitions of Flexibility is 'being able to easily modify to respond to altered circumstances'. It's something that we are known for in the Industry and here's a great example – Flat Cat, our super slim switches and sockets, was turned around in just 8 weeks after Clipsal* discontinued their Slimline range. With many projects unable to be finished, Trader answered your calls for an equivalent with speed to market! We have produced 16 ranges and over 650 product lines – you've got to be flexible to be able to turn this amazing achievement around in just under 4 years of business! Phew! Check them out in our new Trade Catalogue.
Partnership is the foundation of our business, which is why we're devoted to forming reliable, trusting relationships with our supporters in the electrical industry. We care for our business partners through providing the highest-quality electrical supplies to contractors and wholesalers across the country! Add in Wholesaler signage, product display boards for contractors, customised marketing through social media, great customer service, local trade events and promotions…. the list is long in the support we offer our partners, who continue to take the Trader brand and range into residential, commercial and industrial environments every day. Thank you, we wouldn't exist without you!
We love being Innovators and Imitators! From reinvesting in industry classics like our Cougar and Puma ranges (with subtle improvements to old yet familiar and still very popular styles) to developing Tap, Touch and Talk home automation with Powermesh / Zimi and in doing so forging a wonderful business opportunity for the industry (and your end user customer) commercialising for you and with you the future of the Internet of Things (IOT). From the most common products to the most technological products we are constantly working with our passionate team and the industry to continue to cement our place as the 'Australian owned provider of choice, for a true, quality alternative of electrical accessories to the Trade in Australia'.
We Listen & Act! So many of our products have been born from ideas from you – The Installer in particular! Our Puma 4x4 complete with four integrated USB sockets and four, wide spaced power outlets was an idea from a contractor at one of our functions. Another great example is our hook saddle products – a contractor, chatting with Simon said he was sick of paying his apprentice to spend the day bending saddles! So we listened and added hook saddles to our Hyena range! There are so many big and little innovations introduced to show that we are listening and acting wherever we can. Our 8 Trader Switches and Sockets that consumers (and electricians) will love blog showcases more great Trader product.

Our Marketing & Packaging is the best in the business! We are unique with our bright and colourful packaging (no bland white boxes for us!) and quirky range names like Flat Cat, Hippo and Meerkat. We feature actual product photos on our boxes, no line drawings, so you can see exactly what you are getting! There's no doubt all of our packaging and merchandising certainly makes an impact within Electrical Wholesale branches. We don't take ourselves too seriously at times and that's no more evident with our fluffy Trader green stubby holders! This is passion and this is fun for us. We love what we do and we take great pride in our marketing to excite the market, daring to be that little be different to the rest.
Trader is backed by 100 years of Gerard Family & Electrical Tradition with our Chief, Simon Gerard's Great-Grandfather starting the Clipsal brand back in 1920. Our history in this game is long, proud and successful and one we cherish. Our future is so bright. We still pride ourselves in maintaining 'Old School' values, which are as important to us, as they are to you. We continue to leverage our experience and knowledge to bring you great quality products across various ranges. This family business treats our customers as an extension of our family – we think it matters not just today but into the future as partners.
So there you go! We could go on forever about Why Trader, but if you haven't already, give us a go, Break the Habit and Change Your Spots!
Discover our full range here.
*The Clipsal brand and associated products are registered trademarks of Schneider Electric (Australia) Pty Ltd.
---
Passion Flexibility Partnership
Testimonials
As the company owner I have insisted we use Clipsal from day one, as I have always opted for quality equipment. I noticed your Trader products not long ago, and reluctantly broke the habit to try a box of your Puma double GPO's. Since then I have now ordered and installed a number of your trade packs in our housing development work. I have installed your products in our high end residential jobs, including your new dimmers, and am looking forward to trying out your buffalo range with our industrial clients.
From a tradesmans point of view your products are second to none, you have fixed any minor issues your competitors still hadn't, you have listened to the market and created something we have all been asking for. Fantastic!
We have also had clients commenting on how impressive the dimmers are. I am pleased to say you have earned our business and our stock is now Trader!
I hope the feedback is welcomed, and please keep doing what you guys are doing.
Jarryd Schubach
JCS Electrical

Finally someone's prepared to take on board the needs/wants of the contractors. Trader lead the way with new design making the humble 'surface socket' easier and faster to use.
The Trader brand has been a real bonus to the electrical field. Especially, can I highlight the HYPP1GF (surface socket). These are perfect for retrofitting existing lighting where you pull out old downlights or changing over from a batten holder to downlight etc. The terminals are all in a row with a well thought insulation barrier which must be 'clicked in' before you can fit the base. Then there's the 'easy fit' base. When I say easy fit, it's easy to fit and to take off again should you need to. (hopefully no more screwdrivers through my hand trying to remove bottom plates etc). They easily fit through a normal downlight cut out, so you can work from a ladder instead of having to go in the roof, even with a few cables and cable ties attached etc. Circuit identification is becoming more and more important. Trader realise this and have added space on the front of the socket outlet to 2 – IPA labels visible even with a plug in the socket.
Thanks and well done Trader and I look forward to more great products in the future.
Gary Hill
A&G Electrical Group Pty Ltd