Our Dimmer has Super Powers too!
May 24, 2019
We've told you about the super powers of the Powermesh Power Point (or click here to get up to speed), now it's time to tell you about those of the Powermesh dimmer.
First things first, let's establish this from the start – this is a dimmer (not a switch) so make sure you're installing with a compatible dimmable load. Look out for one to four gang switches being added to the Powermesh range, coming soon. The Powermesh dimmer has Touch, Tap and Talk functionality just like all Powermesh products.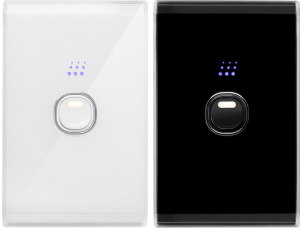 The Powermesh dimmer that simply works straight out of the box!
Before we talk automation, your customers can enjoy the functionality of a dimmer even before pairing with Zimi. Simply push and hold to dim, push twice for full brightness or three times for a timed fade off. If you're a traditionalist, simply push it for switching on and off.
Pair the Powermesh Dimmer to the Zimi App to unlock more features.
We mentioned the triple push, timed fade to off function, which can be customised once paired with Zimi for your desired time. A homeowner could set it to 5 minutes and trigger by a triple push when leaving home at night, giving them enough time to safely navigate their way out. For children's bedrooms, a 20 minute fade makes bedtime easier allowing them to read a book, fall asleep and lights out.
Consumers are now savvier when it comes to energy usage so being able to monitor how much energy the lights are using, is a great selling point. Your customers can monitor the cost by room or by dimmer, identifying any 'power hungry lights' and replace with an energy efficient option like our LED Scorpion Tri-Colour downlights.
Your customers can also take full control of Powermesh enabled dimmers, using Zimi. One quick tap to utilise the All Lights Off feature is perfect if you're in bed and forget to turn the kitchen light off. Slide your finger along the dimming slider to find the desired light level and set minimum and maximum dim levels.
Never arrive home in the dark! Your customers can schedule lights to turn on at a desired time plus if they're away on holidays, select lights to turn on and off so it appears as if someone is home. We love the thought of a schedule being set for a pub or nightclub…..slowly ramping up the lighting to full brightness at closing time! Multiple schedules can be set up providing plenty of applications that this feature can be used for.
The Powermesh range does have an illuminated logo on both the power points and the dimmer. No more fumbling for the light switch in the dark, the soft LED glow (which automatically dimes during the night) helps you locate the dimmer with ease or can be turned off in device settings within Zimi.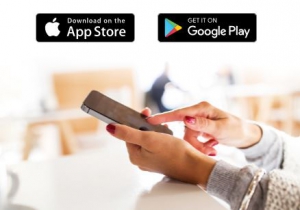 Add a Zimi Cloud Connect to unleash full functionality.
Two words - Remote. Access. The Zimi Cloud Connect lets your customers control their home from anywhere it the word, via the internet.
Do you have customers who operate an Airbnb property or rent their holiday home? We're sure it's a regular occurrence – the rental guests have departed but left the lights on. With a Powermesh Dimmer and Zimi Cloud Connect*, owners can remotely turn lighting off, saving them a trip to the residence and money. Owners can also set a schedule for the lights to come on a certain time, greeting guests arriving at night. Plus don't forget the Powermesh Power Points are also ideal to install in these applications, especially for when guests leave heaters, air conditioners and other plugged appliances on.
'Hey Google. Dim the lounge lights to 20%'.
Your customers can enjoy the convenience of voice control by linking their Powermesh Dimmers to Google Assistant. Using 'Routines' with the Google Assistant to set scenes of all your lighting, is another cool feature. A function centre has recently installed Powermesh Dimmers to utilise this functionality for the many weddings they host. They have different lighting configurations for meal times (all lights remain on in the function room), speeches (stage lighting remains on, with rest of the room's lights dimmed to 60%) and the dance floor (no lights on over the dance floor area with the remainder of the lights in the function area dimmed to 20%). These are all be triggered by a simple voice commands such as, 'Hey Google, meal time' or 'Hey Google, speeches time'.
Energy monitoring will soon get a boost with the Zimi Cloud Connect keeping energy usage history for the lifetime of the network. Another great feature for those customers who like to track their energy usage and related costs.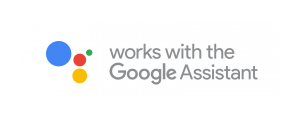 When you purchase a Powermesh Dimmer, in either black or white, we've included three skins – the classic style of the Puma, the sleek Leopard and the 'glass' look Snow Leopard, capturing a style to suit any space. This makes it even easier to retrofit in homes all across Australia!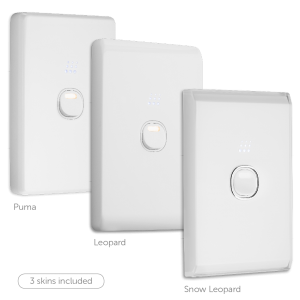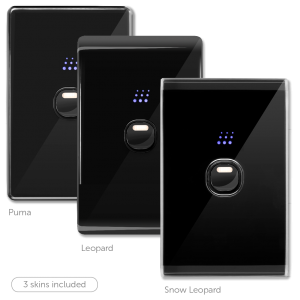 Remember Powermesh is;
Simple and affordable automation
Install in any existing home or new build
No extra wires
No training courses or lengthy accreditation process
Fully scalable – introduce a few Powermesh devices for your customers to start their Powermesh experience then add more as new products are added to the range.
For more information on the features and benefits of Powermesh visit zimi.life or try it for yourself! Powermesh is available through your Electrical Wholesaler.
*Internet access and Zimi Cloud Connect must be located at the property.
---
Passion Flexibility Partnership
Testimonials
Finally someone's prepared to take on board the needs/wants of the contractors. Trader lead the way with new design making the humble 'surface socket' easier and faster to use.
The Trader brand has been a real bonus to the electrical field. Especially, can I highlight the HYPP1GF (surface socket). These are perfect for retrofitting existing lighting where you pull out old downlights or changing over from a batten holder to downlight etc. The terminals are all in a row with a well thought insulation barrier which must be 'clicked in' before you can fit the base. Then there's the 'easy fit' base. When I say easy fit, it's easy to fit and to take off again should you need to. (hopefully no more screwdrivers through my hand trying to remove bottom plates etc). They easily fit through a normal downlight cut out, so you can work from a ladder instead of having to go in the roof, even with a few cables and cable ties attached etc. Circuit identification is becoming more and more important. Trader realise this and have added space on the front of the socket outlet to 2 – IPA labels visible even with a plug in the socket.
Thanks and well done Trader and I look forward to more great products in the future.
Gary Hill
A&G Electrical Group Pty Ltd
As the company owner I have insisted we use Clipsal from day one, as I have always opted for quality equipment. I noticed your Trader products not long ago, and reluctantly broke the habit to try a box of your Puma double GPO's. Since then I have now ordered and installed a number of your trade packs in our housing development work. I have installed your products in our high end residential jobs, including your new dimmers, and am looking forward to trying out your buffalo range with our industrial clients.
From a tradesmans point of view your products are second to none, you have fixed any minor issues your competitors still hadn't, you have listened to the market and created something we have all been asking for. Fantastic!
We have also had clients commenting on how impressive the dimmers are. I am pleased to say you have earned our business and our stock is now Trader!
I hope the feedback is welcomed, and please keep doing what you guys are doing.
Jarryd Schubach
JCS Electrical