7 Trader Marketing Tools that you can use to help promote and grow your business!
March 19, 2019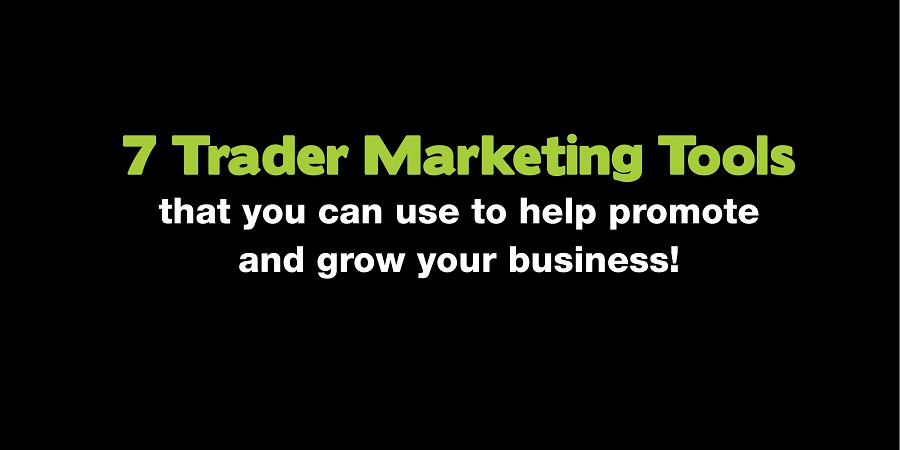 You have a copy of our Trade Catalogue but would like to show your customers something a little more 'consumer friendly'.
Trader has a number of tools that you have access to which can help you showcase the Trader range to your customers, assist with their product selections and even better, provide upsell opportunities.
Show them examples of Trader product installed in residential and commercial applications or provide them with a checklist to capture their Trader products of choice. We can even prepare custom marketing flyers and social media tiles to help you to promote your business online.
Here's a few examples of how we can help you!
Simple, affordable home automation. That's the best way to describe Powermesh. Your customers can enjoy the convenience of touch, talk and tap functionality in their connected home, which is all highlighted in the Powermesh brochure. Examples of lighting control, scheduling, energy monitoring and power lock are just some of the benefits featured plus your customers can read how, with Zimi Cloud Connect, they'll always be connected with remote access through the Zimi App.
'Hey Google, turn on the coffee machine'. Download a copy of the Powermesh brochure to also show how your customers voice can control appliances and lighting with voice commands through Google Assistant. So cool!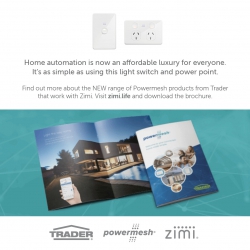 Whilst some people will love flicking through a brochure, zimi.life can is also a great resource to show your customers more examples of how they can make the most of their home automation as well as available product and styles. It is also a great reference point to further explain how the mesh technology works.
The Trader App is not only your pathway to the latest Trader product information, full catalogue at the tap of a finger, trade pricing (which can be turned on and off) or exclusive promotions. Did you know you can click on the product images and rotate to full size on your screen? It's a great way to show your customers more detail on the product. Why not hold the phone up to the wall or tiles, with the full size image to get a gauge of what it might look like installed?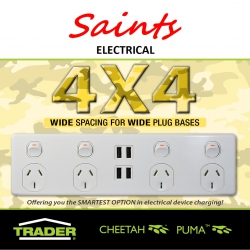 Trader App users also have exclusive access to custom marketing resources. Our design team can build you flyers or social media tiles which include your logo and any Trader product you'd like to promote. We have had many app users already take advantage of this free service and are proactively promoting popular products on their social pages like the Puma fully integrated dual USB power point or the PU4x4 and even the Flat Cat Matt Black range – great opportunities for upsell!
To find examples of social posts or even create your own, visit the Help Centre in the Trader App and select Request Marketing Support to start the ball rolling. The Trader App is available to download for free in both the App Store and Google Play.
Trader's Switches and Sockets Selection Guide features 32 pages of our residential offer in a consumer friendly brochure. Spearheaded by the affordable luxury of the Snow Leopard, your customers can view our full range of switches and sockets including styles, colours, finishes and profile measurements. A section on solutions for entertainments areas is also included as well as indoor and outdoor lighting.
The outdoor section also highlights our weatherproof range of switches and sockets including the black colour option which are providing to be extremely popular with people adopting darker colours for outside entertaining areas. Help your customer's plan their electrical layout with a selection chart on the rear of the brochure, ensuring everything is captured in one convenient document. You can request a hard copy by emailing our Customer Relations Team – service@gsme.com.au or download now!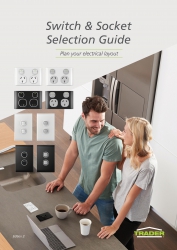 One in ten Australian's have a Pinterest account – and this includes Trader! Pinterest allows users to upload, save, sort and manage images through collections known as 'pinboards'. This has become a widely used tool for interior designers and stylist, both professional and amateurs, in selecting or 'pinning' ideas and trends for their new build and renovation projects.
Our Pinterest page only features installed Trader product in residential and commercial applications so you can provide inspiration to your customers on how Trader can work into their style and design choices.
Whilst our website is more targeted to our trade customers, it is also handy to show customers product in it's 'raw' appearance. It also provides a great overview of all of Trader's products including those first fix accessories for when your customer demands ONLY Trader products be installed! If you're reading this, you're in our website now! why not take a look around www.gsme.com.au to discover more about Trader.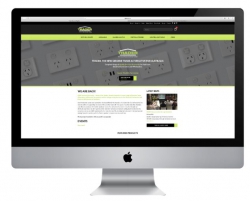 You'll also find downloadable versions of our brochures, the Switches and Sockets Selection Guide and if you'd rather just stick with 'the Trader bible' – the trade catalogue is also available on our website.
Just a heads up! We have some other exciting marketing tools that you will have access too, available soon.
We hope that whether you choose to use one or all of these marketing tools that it helps you to promote and ultimately grow your business.
Testimonials
As the company owner I have insisted we use Clipsal from day one, as I have always opted for quality equipment. I noticed your Trader products not long ago, and reluctantly broke the habit to try a box of your Puma double GPO's. Since then I have now ordered and installed a number of your trade packs in our housing development work. I have installed your products in our high end residential jobs, including your new dimmers, and am looking forward to trying out your buffalo range with our industrial clients.
From a tradesmans point of view your products are second to none, you have fixed any minor issues your competitors still hadn't, you have listened to the market and created something we have all been asking for. Fantastic!
We have also had clients commenting on how impressive the dimmers are. I am pleased to say you have earned our business and our stock is now Trader!
I hope the feedback is welcomed, and please keep doing what you guys are doing.
Jarryd Schubach
JCS Electrical

Finally someone's prepared to take on board the needs/wants of the contractors. Trader lead the way with new design making the humble 'surface socket' easier and faster to use.
The Trader brand has been a real bonus to the electrical field. Especially, can I highlight the HYPP1GF (surface socket). These are perfect for retrofitting existing lighting where you pull out old downlights or changing over from a batten holder to downlight etc. The terminals are all in a row with a well thought insulation barrier which must be 'clicked in' before you can fit the base. Then there's the 'easy fit' base. When I say easy fit, it's easy to fit and to take off again should you need to. (hopefully no more screwdrivers through my hand trying to remove bottom plates etc). They easily fit through a normal downlight cut out, so you can work from a ladder instead of having to go in the roof, even with a few cables and cable ties attached etc. Circuit identification is becoming more and more important. Trader realise this and have added space on the front of the socket outlet to 2 – IPA labels visible even with a plug in the socket.
Thanks and well done Trader and I look forward to more great products in the future.
Gary Hill
A&G Electrical Group Pty Ltd